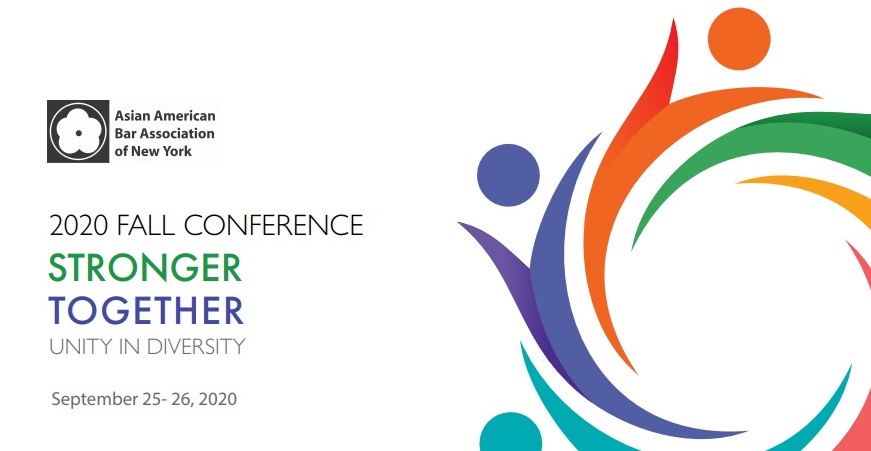 AABANY proudly presents the 2020 AABANY Fall Conference, "Stronger Together: Unity in Diversity," which is taking place on Friday, September 25 and Saturday, September 26, 2020 through a virtual platform. We will be presenting several CLE programs on cutting edge topics, and we hope you can join us.
Virtual Reception & Trailblazer Award Presentation
At the conclusion of the Friday sessions, all participants are invited to a Virtual Reception to connect or reconnect with peers, friends and colleagues from AABANY. At the Virtual Reception, AABANY plans to present its Trailblazer Award to a prominent member of AABANY's community who exemplifies the qualities of a role model and trailblazer in the legal profession in New York.